Philly and the Premiere | Revel Nail Dip Powder
On September 15th and 16th Revel Nail will be attending Premiere Philadelphia, a trade show where beauty professionals and brands gather to share their knowledge, skills, and products. Premiere Philadelphia holds exciting competitions, classes for pros to attend, and a large trade show full of top-notch beauty brands.
Revel will be hosting a class that provides the opportunity for nail techs to dominate the dip powder movement in an industry where only about one in four nail professionals have taken a basic class on dipping techniques. This is an incredibly unique opportunity that we are very excited to host!
Premiere Philadelphia is super important to us because, as some of you might know, Philly is our home turf. A lot of us who work at Revel are from Philly or have lived in the area for most of our lives and have a love for the city. If you are attending Premiere Philly or ever find yourself in our home city, check out some of our favorite places in the city below:
1. The Liberty Bell (of course.) Philadelphia is an amazing, historically significant city, and no visit is complete without checking out the famous bell! You can walk by and look through the window if you're short on time! Get all the info here.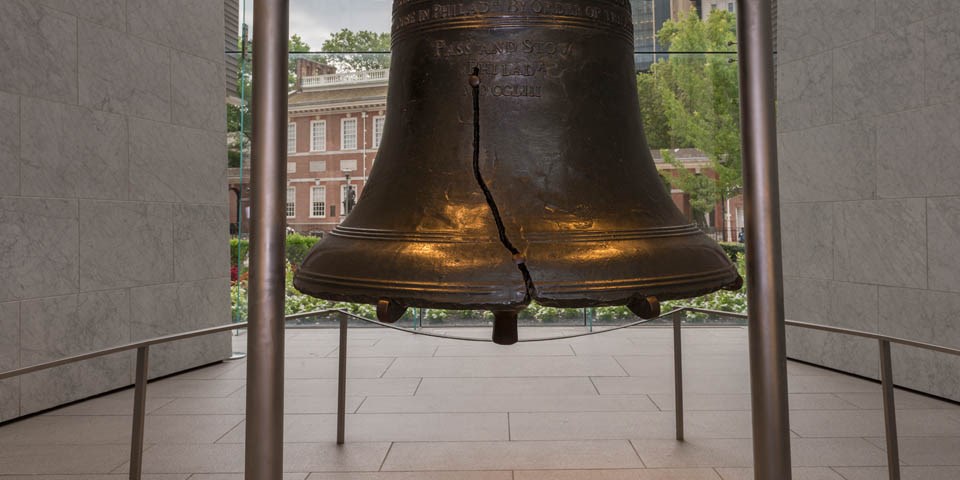 2. The Philadelphia Museum of Art (and the Rocky statue, which lives right outside.) Love art? The biggest of our museums has amazing works of art, great views, and famous steps out front! Be sure to say hi to Rocky at the foot of the steps then run up them in his famous style – don't forget to have someone take your photo at the top! If you have time, check out the Barnes and Rodin museums nearby for some more hidden art gems. Find info and tickets for the Philadelphia Museum of Art here and info for the Rodin museums here.
(Gif from Giphy.com)
3. The Reading Terminal Market – So much amazing food! Check out Philly's favorite spot for food stalls. Our favorites include Bassett's Ice Cream, NiNic's Roast Pork (there is always a line, plan for that!), and Termini Brothers for their amazing cannoli! This is walking distance from the convention center, so you can stop by for lunch during a show! Find information and directions here.
4. Penn's Landing –A stretch of parks and event venues on the Delaware River that is not to be missed! Check out Spruce Street Harbor Park for a beer garden, restaurants and food stands, colorful hammocks and carnival-style games. A great place to spend a nice post-show evening! https://www.visitphilly.com/things-to-do/attractions/penns-landing/
(Photo by DRWC)
5. Magic Gardens – Get your creative juices flowing! Walk through magical indoor and outdoor galleries plus a sculpture garden completely covered in mosaics. Located in the unique and diverse South Street neighborhood, we know you'll be inspired by this artistic haven! By your tickets here.
6. Arguing about who has the best cheese steak is an official Philly pastime, but some good ones to try are Jim's, Pat's/Geno's, and Steve's. Grab one of each and let us know which is your favorite!
(Gif from Giphy.com)
If you're a nail tech, come visit our booth (#1497) on September 15 & 16. If not, keep an eye on our Twitter for a peek behind the scenes at the show!